Home

/

And Did Those Feet..
And Did Those Feet..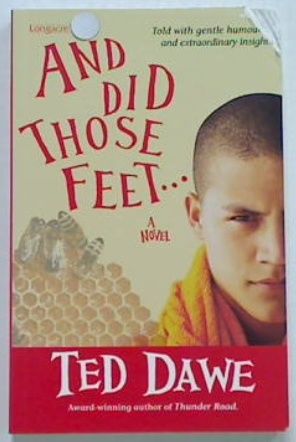 Description
And Did Those Feet.. A Novel by Ted Dawe. "The year Mum died and Dad went mad I was packed off to live on a farm for a while." Sandy will tell you: he looks like an ordinary kid on the outside, but on the inside, he's a time bomb. Ever since his mum died, and his father started slacking off on the dad front, he's felt lit-up by a barely-contained rage. Apart from an unsightly scrape on the top right corner of this book, it is virtually unread.
Details
Author:

Dawe, Ted

Book Condition:

Good minus

Publisher:

Longacre Press

Edition:

First Thus

Jacket Condition:

None

Binding:

Soft Cover

Location:

Y4A

ISBN:

1877361496

Size:

12mo

Pages:

192

Publish Date:

2006